The Weston Creek Athletics Club is looking for individuals and groups to assist with the upcoming Weston Creek Half Marathon and Community Fun Run.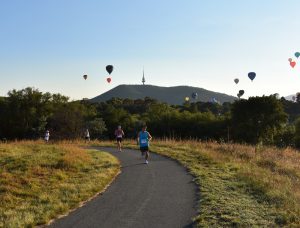 There are a range of different roles available on the day, including:
Timing chip hand out and recovery for pre-entrants
Late registrations –  involving entering data, issuing a timing chip
Drink & Aid Station assistants (3 stations on the course and one at the finish line)
Run Marshalling
Lead and Tail Bike Riders (for both the 10km and 21.1 Km events)
Baggage Area Management,
Finish Line and Recovery Support,  and
BBQ chef and selling of drinks.
In exchange for volunteering, we will be providing each volunteer with a BBQ breakfast and drink.
Contact us for more information if you are able to assist.