2020 Weston Creek Half Marathon
March 15 @ 7:30 am

-

9:00 am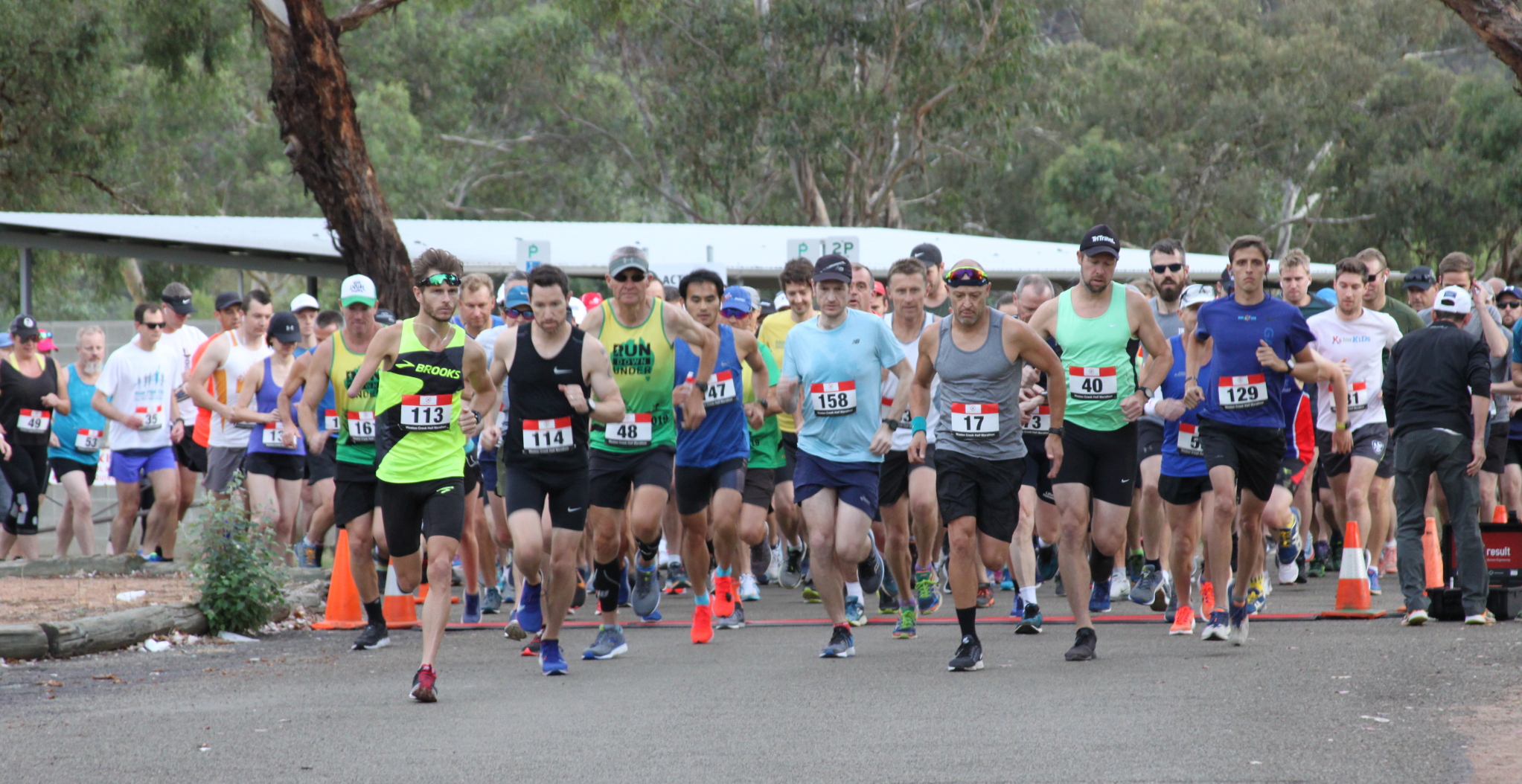 The 34th Weston Creek Half Marathon will be run on Sunday 15 March 2020. Registrations are now open.
Instructions
Race numbers need to be collected from 06:30am at the south end of Carver Close, which is at the start line . We will transport athletes gear left at the start line to the finish area.
Please note that the Half Marathon is only open to competitors over the age of 18. Competitors under 18 and 13 or above can participate as a relay runner.
For safety reasons, no dogs or strollers are permitted in the event. The event has a cut-off time of 2 hours 30 minutes. Runners deemed unable to finish within the time limit may be removed from the course. This will be enforced.
Relay teams will be advised of the precise location of the changeover points in the days leading up to the event. Relay runners need to organise their own transport.
or
Individual runners: $50.00 on or before 15 December 2019
Individual runners: $65.00 on or before 9 March 2020
Late Individual entry (after 9 March 2020): $80.00, No late team entries
Relay teams (on or before 9 March 2020): $80.00 per relay team
Relay teams comprised of two or three runners (two legs x 10.55 km or three legs of 7 km, 7km and 7.1 km).
CLOSING DATE FOR TEAM REGISTRATION Monday 9 March 2020
Fees include BBQ at the finish
Entries by mail close Monday 9 March 2020. Late entries will only be accepted for individuals (no teams) on race day from 6:30am. Online entries close Friday 13th March at 6pm.
Note: this event will be electronically timed and all bibs must be returned after the event or an additional payment of $5 will be requested.
Course Description
The course is unchanged over recent years.
The course starts at the end of Garryowen Drive on Black Mountain Peninsula. Runners will proceed along Garryowen Drive and turn left onto the shared path just before Lady Denman Drive. Runners then proceed along the shared path, (keeping to the left hand side) around West Basin and over Scrivener dam before following shared paths past the ovals at Curtin, under McCulloch Street and adjacent to Yarra Glen. The shared path then crosses under Melrose Drive and passes the pitch n putt in Woden. Shortly after runners turn and retrace their steps to Black Mountain Peninsula. Here they turn right onto the bike path near the rowing sheds and enter John Cardiff Close for the finish.
There are 5 drink stations on the course situated approximately every 4kms.
For further details of the course click here. This interactive map can be scrolled and zoomed.
 
Canberra Half Marathon Elevation Graphic